State Representative Antonio Parkinson Only in Memphis, TN, the home of ground-breaking independent thinkers from Fred Smith to Sam Phillips, could a new and promising leader emerge, one who's assisting in leading the way in bringing pride and excitement back to the City of Memphis and its communities. Welcome Antonio Parkinson, State Representative for Tennessee's 98th Legislative District. District 98 is predominately made up of the Raleigh, Raleigh-Bartlett, North Memphis and Berclair areas.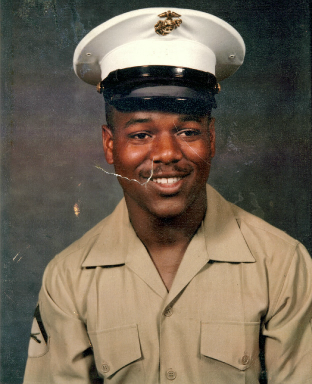 Brought to Memphis via the Marine Corps, he is well-known by many in the Memphis community as one who makes a difference. Antonio Parkinson is dedicated to making Memphis, Shelby County and the State of Tennessee a better place to live. Parkinson believes in small business. As a small business owner himself, he has created opportunities for personal and professional growth for those around him. He is and has mentored many young leaders in the Memphis and Shelby County communities, while continuing to serve in the many positions he holds. As owner of Black Market Strategies, a public relations and marketing firm, Parkinson not only assists large corporate entities in business and marketing strategies but also publishes a monthly news and lifestyle magazine for the communities he serve. Although no longer serving on the board of directors, his creation, ABetterMemphis.com, was created as a vehicle for citizens of Memphis and Shelby County to voice their likes, dislikes, opinions and solutions for issues and opportunities within the city and county. Through ABetterMemphis.com, he spearheaded numerous community events and initiatives such as town hall meetings, creation of The Voice of Raleigh and Frayser Community Action Network, The Raleigh Fire Victims Fund & Donation Center, Toys in the Garden, The Fresh Starts Community Baby Shower, the Harvest Ball and The Block Party for Peace to name a few.    The Block Party and Picnic for Peace was born as an idea to create an event that would foster pride in Memphis communities and create a positive annual economic impact for the host community.  The purpose of the event is to educate, empower and develop (both for economic and workforce purposes), the residents and attendees, while creating awareness and solutions to help control crime in our communities. Three major components are its focus: Education, Employment and Living a Healthy Lifestyle, which are the most important factors in determining quality of life for our citizens. In more than ten years of existence, the event has hosted thousands of attendees over a three day period. The Fresh Starts Community Baby Shower is a women's empowerment initiative aimed at fighting infant mortality in the Memphis community. With North Memphis zip codes considered as statistical ground zero for infant mortality in the state of Tennessee, Mr. Parkinson felt compelled to assist in reversing the trend. The baby shower hosts approximately three hundred attendees. To date, those that are still able to be contacted have reported no baby deaths.
Parkinson is a retired firefighter, business owner, and member of Breath of Life Christian Center. When he was elected in 2011 to the TN House of Representatives, State Representative Antonio Parkinson went right to work. He has been named Tennessee Legislator of the Year four times with one of the awards being Regional Legislator of the Year . He is a staunch fighter for public education and criminal justice reform. Some of the more noteworthy legislation that he passed was: The Healthy Workplace Act to eliminate workplace bullying in Tennessee. (Tennessee is the first state in the union to paKimberleeype of legislation) Kimberlee's Law to ensure that criminals convicted of aggravated rape serve 100% of their sentence The Neighborhood Protection Act to astarndinghborhood Associations, watch groups and others to file restraining orders for relief from criminals that target their neighborhoods TN House of Representatives Cosmetology law that created apprenticeships for cosmetology students and allows for free starnding schools of natural hair, aesthetics and manicuring in the state of Tennessee.


Current Committees: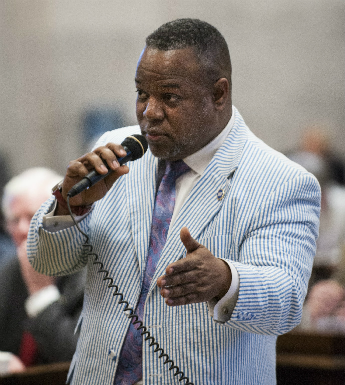 ☻Criminal Justice


☻Local Government


☻Local Government Subcommittee


☻Child Fatality Review Team (Non legislative appointment)


☻Tennessee House Democratic Caucus - Vice Chair Tennessee


☻Black Caucus of State Legislators - Sergeant at Arms


☻Shelby County Legislative Delegation Member

☻Member of Shelby County Black Caucus of Elected Officials