It is our mission to provide strong, decisive leadership. Our ultimate objective is to make District 98 the best place to live, work and play in Tennessee.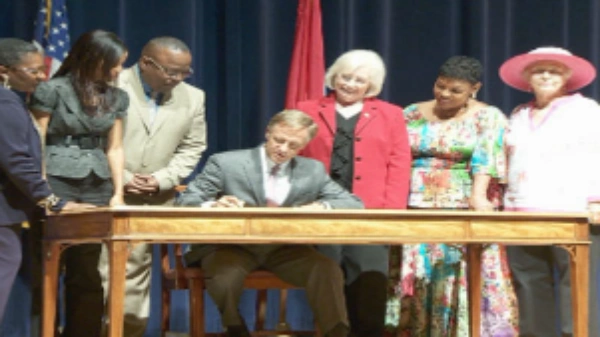 Economic Development and Jobs:
We are working to improve our workforce through workforce development opportunities and education. Our communities were faced with some of the highest levels of unemployment in Shelby County. By bringing opportunities in employment and education to the people, we have reduced the rate of unemployment in District 98.
We passed legislation that:
began the overhaul of the cosmetology industry in Tennessee. With this legislation, we were able to give cosmetology students the option to enter into an apprenticeship program while a student in cosmetology school.
allows for the creation of free standing natural hair care schools, schools of manicuring and schools of aesthetics. This law will allow our students to go to work faster and allow for the creation of new businesses within our state while moving us in a competitive direction with other industry leading states.
reduced workplace bullying
kept violent rapists in prison
created a tool for neighborhood groups to use to reduce crime
We are working on:
destroying the school to prison pipeline
accountability in ALL of our schools
funding of universal pre-k
teacher raises
equal pay for women
health insurance for all Tennesseans
reducing illegally supplied guns to minors
cleaning up the blighted Raleigh Springs Mall and surrounding community. This includes efforts to recruit new businesses to our communities, make the best uses of our existing resources and creating a new destination for tourists.
career and job fairs this year to give our citizens access to employment and career opportunities. These career fairs were attended by thousands of people with over thirty employers on site.

My Position on Education:

Part of the keys to our successes in education within our state will be in the shoring up and girding of support of our children in their education foundation mainly in the years between pre-k and third grade. My focus in education is to insure that these students receive the proper tools for a successful education.

Accountability by All schools and school districts is key. I will continue to hold school districts accountable for moving our lowest performing schools off the bottom 5% of schools in our state. We cannot continue to fail our children.